Disappearance of The Red Chador: A Eulogy
In May 2018, Anida Yoeu Ali suffered the loss of her work The Red Chador when The Red Chador was dubiously lost in transit upon the artist returning to the U.S. from a performance in Ramallah. Since 2015, the artist donned the glittering red-sequined chador for numerous performances that included various forms of engaging in silence with a global public — through walking on streets, guillotining baguettes in a museum in Paris, wielding protest signs bearing the words "Ban Me," "Nasty Woman," and "I am A Muslim" in Hong Kong, among other encounters.
She writes that The Red Chador was last seen in Ben Gurion Airport in Tel Aviv, Israel on December, 2, 2017. Ali has performed The Red Chador in major global cities including those pictured in the digital prints included in this installation [Paris, Hartford, Washington D.C, San Francisco, Seattle, Hong Kong, Kuala Lumpur] Framed with ornate gilded frames that are sometimes seen in home altars or at a wake, Ali imparts the intensely personal into the work, bringing the viewers in as participants, into a moment of reflection and grieving. These gilded frames are juxtaposed next to framed black and white text from some of the 99 protest signs originally performed in her Hong Kong appearance.
As a part of this work and further in the gallery space, Ali has created a digital online memorial to which those who are grieving The Red Chador can contribute. She adds to this act of communal grieving with a memorial wall framed by two funeral wreaths that will serve as a space where individuals may leave notes and objects for The Red Chador. Through her work Ali reveals the healing and community connections that can be wielded through grieving The Red Chador, who spent her life unveiling the possibility and dangers of encounter in a world in which the chador is seen as physical marker of otherness in terms of racial profiling and the anti-Muslim "global war on terror."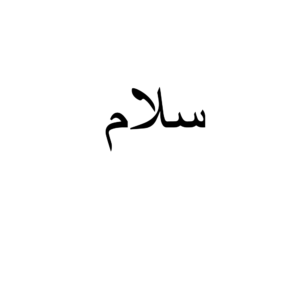 Anida Yoeu Ali (b.1974, Battambang) is an artist whose works span performance, installation, new media, public encounters, and political agitation. She is a first generation Muslim Khmer woman born in Cambodia and raised in Chicago. Utilizing an interdisciplinary approach to artmaking, her installation and performance works investigate the artistic, spiritual and political collisions of a hybrid transnational identity. Ali is the winner of the 2014-2015 Sovereign Asian Art Prize for her series The Buddhist Bug, a multidisciplinary work that investigates displacement and identity through humor, absurdity and performance. Ali has performed and exhibited at the Palais de Tokyo, Musée d'art Contemporain Lyon, Malay Heritage Centre, Fukuoka Asian Art Museum, Karin Weber Gallery Hong Kong, and Queensland Art Gallery. Her artistic works have been the recipient of grants from the Rockefeller Foundation, Ford Foundation, Art Matters Foundation and the Tacoma Arts Commission. Ali's pioneering poetry work with the critically acclaimed performance group I Was Born With Two Tongues (1998-2003) is archived with the Hemispheric Institute of Performance and Politics. Currently based in Tacoma, Ali is also the co-founder of Studio Revolt, an independent artist run media lab whose works agitate the White House, won awards at film festivals, and redefines what it means to create sans-studio and trans-nomadically. Ali holds an MFA from School of the Art Institute Chicago (2010) and a BFA from University of Illinois, Urbana-Champaign (1998). Ali currently serves as an Artist-in-Residence at the University of Washington, Bothell where she teaches courses in Interdisciplinary Arts, Global Studies and American & Ethnic Studies.